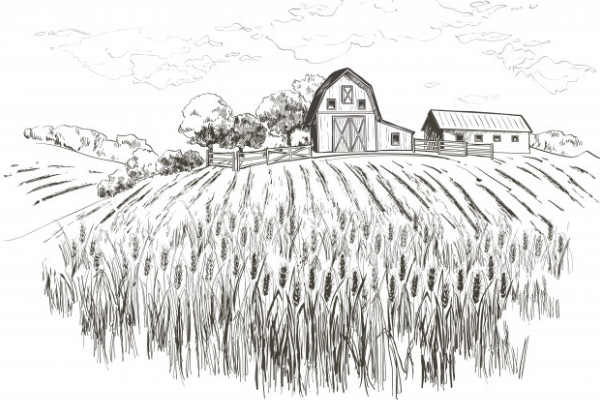 Cropotto Foods is a producer, marketer and supplier of Farm Fresh Fruits & Vegetables, Tropical Fruit Pulp/Purees and Concentrates, IQF Fruits & Vegetables and agricultural commodities with customer centric solutions for the global market from India. Headquartered in Hyderabad, Telangana, India. Cropotto symbolize natural and finest quality agri produce. Our products are 100% natural and fresh without adulteration of synthetic colours or preservatives.
The company has established strong backward integration for agricultural produce and source fine quality agri produce from most fertile producing regions of India through our own farms, Orchards, farmers and traders.
Our processing plants are equipped with latest technology to preserve freshness and enhance shelf life of the product. Our processing plants are located within 100-150 Km radius from the crop growing clusters which ensures reduction of overall processing time, cost and environmental impacts.
Our Company has accredited certifications such as FSSAI & APEDA and our processing plants are qualified with international certifications viz ISO 22000, ISO 9000, HACCP, BRC, HALAL, KOSHER, FDA, etc. to meet international food safety standards which makes us reliable producers and exporters globally.
Above all, our team is an important asset to our organisation; creating difference for the business. Cropotto Foods is headed by a team of highly motivated and enthusiastic people with more than a decade of industry experience.
"We are here to serve" the natures best by selecting the finest crop, processed in the state of the art facilities to meet all the customized needs for agro products across the globe.
Our Vision
To be a preferred global supply chain partner of finest Agro products from India's best produce.
Our Strengths
Cropotto Foods unique strength lies in Cultivation, strong linkages with farmers, suppliers and State-of-art processing plants. Above all, Our customer centric approach and the efforts put by our team to create difference for the business have created unique value propositions for the customer.