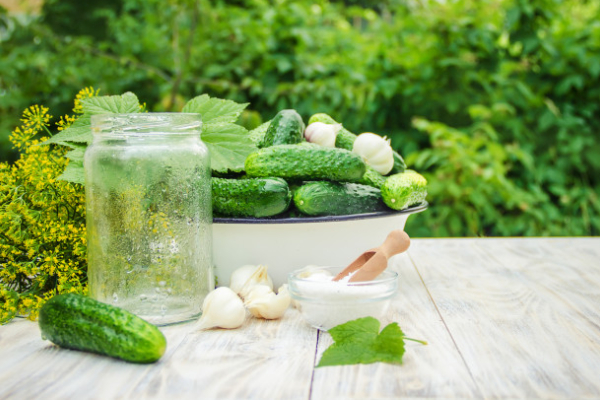 India has today emerged as the origin of the finest gherkin cultivation, processing and exporters to the every-growing world requirement.
Gherkins are grown in contract with small and marginal farmers. The contract farmers receive all inputs and technical support from the company and also the farmers are assured guaranteed buy back of crop at pre-declared prices
Gherkins are grown only in South India Where the ideal soil type and the desirable temperatures of not less than 15 degrees Centigrade and not more than 35 degrees Centigrade.Gherkins are found mainly in Karnataka State, Tamil Nadu, Telangana and Andhra Pradesh of South India. These conditions which are prevalent throughout the year render this region ideal to take up three crops of gherkins annually.
Cropotto Foods produce and export a various grades of gherkins in bulk form. Our delicious gherkins that are well processed and healthy will definitely earn respect once you try and taste.
Our offerings:
Gherkins preserved in Acetic acid
Gherkins preserved in Vinegar
Gherkins preserved in Brine
All products are packed into 220/ 240 / 260 Ltr HDPE Barrels.
The gherkin grades are based on the following aspects :
Count per Kilo (Typical grade are 5/10, 10/20, 20/30, 30/40, 40/60, 60/80, 80/120 and 300+)
By Length in CM (1 to 4 CM, 3 to 6 CM, 6 to 9 CM and 9 to 12 CM)